Best Shoes for Overpronation Reviewed & Rated
Overpronation occurs when the foot's natural rolling motion from heel to forefoot is inhibited. Usually, this happens when your feet are flat, but not always. Instead of rolling normally from heel to forefoot, your feet roll inward during each step. This results in lower shock absorption by your feet and ankles and increases the strain on your forefoot. If your feet can't properly absorb the force generated by walking or running, then you will be more likely to experience discomfort from your foot up to your knees!
Overpronation can result in several painful medical conditions including Plantar Fasciitis, Achilles tendonitis, ankle sprains, and knee pain. What is an overpronator to do?
Fortunately, shoe manufacturers are aware of this issue and have developed new shoe technologies that help to stabilize your step. This type of shoe is usually called a stability shoe and once upon a time, you could only get athletic stability shoes for running or walking. Today, however, you can find shoes that counter overpronation for work, a casual day, or for a night out on the town. There are even high heels and sandals designed with overpronators in mind!
Featured Recommendations
Merrell Jungle Moc

Our rating
EVA foot frame
Price:

See Here
Orthofeet Asheville

Our rating
Orthotic insole
Price:

See Here
Spenco Yumi

Our rating
Orthotic footbed
Price:

See Here
There is no reason you should suffer wearing shoes that aren't designed for your feet when there are so many options available to give you comfort and support to prevent injuries arising from overpronation.
We have compiled a list of ten amazing shoes that were designed to help people with overpronation problems like you.
10 Best Shoes for Overpronation
1. Merrell Jungle Moc
The Merrell Jungle Moc Slip-on shoe is a ruggedly stylish casual shoe which is good for casual athletics and going out for the evening. This shoe bears many great features that offer support and comfort. Its suede upper is
water and stain-resistant
. It also sports supportive EVA cushioning. For a great fit, the goring found on the sides is elastic.
Expand to see more
Air Cushion Midsole and Heel Pocket
To provide you with the
very best support
, an air cushion midsole and heel pocket have been included in the Merrell Jungle Moc Slip-On shoe to help stabilize your step.
M-Select Grip Outsole
The M-Select Grip outsole used in this supportive slip-on shoe is a special Merrell technology designed to help stabilize you on your feet by providing much-needed support and reliable traction.
Cost and Value
The stabilizing Merrell Jungle Moc Slip-on can be found in the middle-to-upper price range. This shoe's plethora of stabilizing and comfort features make it a great investment for the overpronator.
Air Cushion Midsole

M-Select Grip Outsole

Stain and Water-resistant

Compression-Molded Footframe

Mesh Lining

M-Select Fresh Insole

Elastic Side Goring
May squeak

Tread may wear down quickly
2. Orthofeet Asheville
The Orthofeet Asheville Comfort slipper is designed with comfort and support in mind. Its orthotic insole and Ortho-Cushion System team up with the foam padding and soft lining to provide the most cushioning and support possible. It also comes with an
extra depth upper and wide toe box
to accommodate wider feet and to give your toes plenty of space.
Expand to see more
Orthotic Insole
The orthotic insole built into these slippers is designed with arch support. It has a
cushioned heel pad
. This insole conforms to the shape of your feet with each step.
Ortho-Cushion System
The responsive Ortho-Cushion System is designed to provide cushioning which is light but effective. The air cushioning design provides ample bounceback to give you an extra spring in your step.
Cost and Value
This orthopedic slipper can be found in the middle price range. It's a little pricey for a slipper, but it provides orthotic support and cushioning to make it worth it.
Orthotic Insole

Ortho-Cushion System

Anatomical Arch Support

Foam Padding

Extra Depth Upper

Wide Toe Box
Sizing runs large

Poor traction
3. Brooks Adrenaline GTS 17
The Brooks Adrenaline GTS 17 is a stylish and effective running shoe. As it is the seventeenth version of this product, Brooks has had a lot of time to work out the kinks to develop a truly
exceptional running shoe
. The GTS 17 sports a number of great Brooks-patented technologies including BioMoGo DNA, Flextra Rubber, and a diagonal rollbar midsole.
Expand to see more
Flextra Rubber Outsole Piece
A strategically placed Flextra Rubber outsole piece in the soles of these shoes provides support and flexibility. It is responsive to the wearer's weight and gait for the best support.
Mesh With Synthetic Overlays
This
Brooks running shoe
's temperature-regulating breathable mesh teams up with supportive synthetic overlays to provide you with flexibility and support exactly where it is needed while keeping your feet comfortable.
Cost and Value
This stylish Brooks running shoe can be found in the middle-to-upper price range. Brooks is a reliable shoe manufacturer and this shoe is a great stability shoe for the overpronator.
Flextra Rubber Outsole Piece

Mesh

Energizing Cushioning

Adjustable Midfoot Saddle

Progressive Diagonal Rollbar Midsole

Segmented Crash Pad

Plush Tongue and Collar
Sizing runs narrow

Treads may come loose
4. Spenco Yumi
Stability shoes aren't just for athletes and businesspeople anymore. Spenco's Yumi Sandal is an unexpectedly supportive
flip-flop style sandal
. It provides more cushioning than most flip-flops, as well, making it a cool alternative to sneakers on a particularly hot day. It comes in a few colors and wide sizes. The sturdy rubber sole also gives the wearer plenty of traction.
Expand to see more
Orthotic Arch Support
This sandal's orthotic arch support piece provides comfort and protection from overpronation and problems associated with overpronation. It molds to your feet to provide just the right amount of support.

Total Support Cushioning System
Spenco's Total Support Cushioning System is designed to provide shock-absorption which would counteract the effects of overpronation. The cushioning is strategically placed to provide more motion control and comfort, too.

Cost and Value
This stylish and synthetic sandal is available in the low-to-middle price range. Given its stability and cushioning features, the Spenco Yumi flip-flop is a great deal for the beach-going overpronator.
Orthotic Arch Support

Total Support Cushioning

Zero-Drop Heel

Synthetic

EVA Footbed

EVA Midsole

Deep Heel Cup
Runs small

Strap may detach
5. ASICS Gel-Excite 4
This running shoe comes in several stylish color schemes. It's designed to be
flexible, well-cushioned, and extra durable
. ASICS's High Abrasion Rubber is used in high-wear areas of the outsole to increase the shoe's longevity while also providing traction. To top it all off, this shoe even comes with reflective features to make it easier for drivers to see you.
Expand to see more
Mesh Upper with Synthetic Overlay
The upper of the ASICS Gel-Excite 4 is mesh with a sturdy synthetic overlay. The mesh gives the shoe flexibility and breathability while the overlay gives it support and durability.

Rubber Sole
The rubber sole on the ASICS Gel-Excite 4 running shoe provides shock absorption and stability, as it provides excellent traction and is built to provide stability while running or jogging.

Cost and Value
The ASICS Gel-Excite 4 shoe can be found in the low price range and is very reasonably priced. For a fair price, you get responsive cushioning, sturdy support, and customizability.
Mesh Upper

Rubber Sole

Rear and Forefoot GEL

Removable Sockliner

High Abrasion Rubber

Reflectivity
Sizing runs narrow

Treads may come loose
6. Brooks Addiction 12
The Brooks Addiction 12 is a long-running line of athletic shoes. This shoe sports a breathable mesh with synthetic overlays, a diagonal rollbar, and an internal support saddle for support and padding in the tongue and collar for cushioning. It also includes a
removable foam insole
which can be replaced should it wear down. It's also a sturdy, durable shoe.
Expand to see more
Extended Progressive Diagonal Rollbar
This rollbar consists of a post built into these athletic shoes and a tri-density midsole foam. The midsole foam and post guide your foot through normal pronation to prevent overpronation.
Element Mesh with Synthetic Overlays
Brooks uses their patented Element fabric in a mesh construction in the Addiction 12 running shoe. To improve the support provided by these shoes, they also included durable synthetic overlays.
Cost and Value
This stylish athletic shoe can be found in the middle-to-upper price range, which is quite affordable for a
high-quality running
stability shoe. It sports many great comfort and support features.
Extended Progressive Diagonal Rollbar

Element Mesh

Anatomical Brooks DNA

Internal Support Saddle

Padded Tongue and Collar

Moisture-Wicking Lining

BioMoGo Midsole

HPR Plus in Outsole
Upper may wear through

Lining may tear
7. ASICS GEL-Foundation 12
The ASICS GEL-Foundation 12 Running Shoe comes in a few stylish colors but offers many amazing ASICS technologies to make up for the limited color schemes. It comes with DuoMax, ComforDry, GEL cushioning, and a breathable mesh upper. These running shoes are
stylish and comfortable
with ample support to reduce overpronation. The ASICS GEL-Foundation 12 is a great running shoe.
Expand to see more
Dual-Density DuoMax Support Midsole
The Dual-Density DuoMax Support Midsole found in the ASICS GEL-Foundation 12 running shoe is strategically placed and designed to provide you with the most support without sacrificing shock-absorption and cushioning.

ComforDry Sockliner
To protect your feet from blisters and the development of gross and smelly fungi, the ASICS GEL-Foundation 12 comes with a ComforDry sockliner which wicks moisture away from your feet.

Cost and Value
This running shoe can be found in the middle-to-upper price range, but it is well worth that price when you consider the great stability and cushioning features built into it.
Dual-Density DuoMax

ComforDry Sockliner

SpEVA Foam Midsole

DuraSponge Outsole

Rear and Forefoot GEL

Ortholite Insole

Antimicrobial Properties

Breathable mesh upper
May be less flexible than previous versions

Sizing runs small and narrow
8. Saucony Omni 16
The stunning Saucony Omni 16 running shoe only comes in three color schemes, but they are stylish color schemes which are partnered up with some of Saucony's finest technologies. From the FLEXFILM upper to the EVERUN Sole and everything else in between, Saucony has striven to
create a stability shoe
to help the mild overpronator control their pronation more easily.
Expand to see more
EVERUN Sole
To support normal pronation and to give you a smoother step, Saucony's EVERUN Sole technology has been incorporated into the Omni 16. EVERUN Technology helps with shock-absorption and injury prevention.

FLEXFILM Upper
To reduce the number of materials required to build the Omni 15, Saucony utilized FLEXFILM in the upper. It is fused with the rest of the upper, requiring fewer layers.

Cost and Value
The trendy Saucony Omni 16 running shoe comes with a variety of great features to make it worth the price range it falls into, which is the middle-to-upper price range.
EVERUN Sole

FLEXFILM Upper

Tri-Flex Outsole

Padded Tongue and Collar

Rubber Sole

Synthetic
Narrow toe box

May wear down quickly
9. Vionic Walker Classic
The Walker Classic is a sturdy, stabilizing shoe. In addition to its stabilization technologies, such as the contoured arch and Orthaheel motion control footbed, this shoe is built with an odor-reducing antibacterial insole and a breathable mesh lining. The EVA midsole provides cushioning and shock-absorption while the rubber outsole provides flexibility. The leather parts of the upper are even water-resistant!
Expand to see more
Orthaheel Motion Control Footbed
The Orthaheel motion control footbed provides support and realigns your foot's motion to combat overpronation. This stability shoe's
motion control
footbed will reduce the shock on your feet from overpronation.
Contoured Arch Support
The contoured arch support built into this shoe is designed to provide your arches with support in all the right places without being overbearing. It helps control your foot's motion.
Cost and Value
The Vionic Walker Classic can be found in the middle price range. It's an affordable walking shoe that provides you with stability via the contoured arch and motion control footbed.
Orthaheel Motion Control

Contoured Arch Support

Water-Resistant Leather

Breathable Mesh Lining

Shock-Absorbing EVA Midsole

Flexible Rubber Outsole

Antibacterial Insole
Sole may separate from the heel

Heavy
10. ASICS Gel-Kayano 25
The
ASICS Gel-Kayano 25
running shoe is designed for the running overpronator, but this shoe is versatile enough to be used in a casual work environment or in any environment you will be spending a lot of time walking in. The GEL cushioning in the rear and forefoot and the Fluid Ride midsole provide your feet with soft, shock-absorbing cushioning.
Expand to see more
Impact Guidance System
ASICS's Impact Guidance System (I.G.S.) utilizes interlocking components in their soles which allows the shoe to guide your foot through normal pronation, which is how it counters overpronation.

DuoMax Support System
The DuoMax Support System utilized in this stylish running shoe is built into the outsole, which is positioned diagonally beneath the arch for optimal support exactly where it is needed.

Cost and Value
This running shoe can be found in the upper-middle-to-upper price range. This excellent stability shoe is a great investment when you consider the numerous ASICS patented features that are included.
Impact Guidance System

DuoMax Support System

Rear and Forefoot GEL

Fluid Ride Midsole

Fluid Fit Upper

Lightweight FlyteFoam
Sizing runs narrow

Mesh may rip
Overpronation is an uncomfortable inconvenience that can turn into serious health conditions and pain. It's best to counter that as soon as you know you overpronate so you can get a pair of shoes that will support your feet in all the right ways so you don't roll an ankle or your foot. Remember that many shoe styles come with overpronation combating properties today. It's easier now than ever to find a shoe that is comfortable and meets all of your needs at a fair price.
A few things to consider as you are searching for the perfect shoe for overpronation are the environment you're using the shoes in, the amount of support you need, how much flexibility you need, and how much cushioning you need. Not every stability shoe will work for everyone who overpronates. Always do research or go to a physical store to try the shoes on before you make a purchase to protect yourself from buying a shoe that is uncomfortable because it's not designed to work with your foot shape.
Criteria Used to Evaluate the Best Shoes for Overpronation
Overpronation is a serious problem for some people. Overpronating can cause a number of health conditions, foot deformities, and pain including bunions, hammer toes, shin splints, and metatarsalgia, or ball of the foot pain. That's why people who overpronate need special shoes designed to reduce overpronation and support normal pronation without overcompensating and resulting in underpronation or supination instead.
Support & Stability
There are a number of ways that shoe manufacturers incorporate support and stability features in their shoes. It's important to consider where you need the most support before you make an investment. If you have weak ankles, you don't want a low-rise shoe that doesn't offer any ankle support. You may not need as much arch support as your neighbor.
Here are a few areas that shoe manufacturers that build stability or high support shoes usually work with:
Upper
The materials used in the construction of the upper of the shoe offer more support than you may initially believe. After all, you're stepping down on the bottom of your foot, not the top! When there is a risk of rolling your feet and ankles, the upper can provide extra protection so your feet don't slide to the side off of the sole, as may happen with a too-flexible upper.
Leather
This is the sturdiest upper material. Made from animal hides, leather used in shoes is usually harder and firmer than other materials. This kind of material in an upper these days is usually found in a hiking or fashion boots, but they used to be used all the time in all shoes, regardless of purpose.
[space]
Suede
This is another type of leather, which is made from the soft underside of the animal hide that leather is made from. It's a little less firm but still provides ample support. This material is also generally used in fashion shoes and boots, as the material is more fragile than leather, in that exposure to water could completely ruin it.
[space]
Synthetic
Depending on the style of shoe and the upper construction, synthetic uppers have the potential to be the most flexible- and the least supportive. If the synthetic upper is a breathable mesh, then you have very little upper support and your feet could theoretically slide around and you could roll an ankle or foot if you aren't careful. However, there are synthetic uppers that mimic leather, suede, and other firm materials out there which would provide more support than meshes. Shoes with synthetic uppers are best for athletic environments.
[space]
Textile
Textile uppers are made of fabric and are usually firmer than meshes, but more flexible than leather or suede. Textile uppers alone generally don't offer enough support and can result in ankle and foot rolling.
[space]
Leather, Suede, or Synthetic Overlays
Fortunately, shoe manufacturers have discovered that mesh and fabric uppers have their positives, such as flexibility and breathability, and are worth investing some time into honing to suit more people's needs. Shoe manufacturers use leather, suede, or firm synthetic overlays to provide stabilization to accompany the flexible, breathable meshes and fabrics in shoes. This turns potentially hazardous mesh shoes into well-rounded athletic shoes well-suited for the field, a hill, or the sidewalk.
Insole
Different manufacturers devote time and money to developing lightweight cushioning technologies, but they also work to include stabilizing features in their insoles. Some insoles come with ample arch support while others focus on materials which support by molding to your foot. Other insoles are anatomically designed to provide specialized support.
Midsole
Midsoles can be designed to provide more support in a shoe designed with a softer insole. The midsole can provide support in specialized areas, such as the heel, under the arch, the forefoot, or all of these areas. This is the area where most manufacturers include stabilizing rods and posts in their shoes.
Outsole
The outsole is the MVP of the stability shoe. This is where you will find the most support and support features in your shoes. The amount of support found in a stability shoe is directly linked to the type of outsole and the stabilization technologies built into them. The best outsoles for stability shoes are slightly rounded at the heel and the forefoot to facilitate natural foot movements.
Rubber
Depending on the type of shoe and the way the rubber was formed into an outsole for the shoe, it can be the most flexible and stabilizing of the usual materials found in outsoles.
[space]
Leather
This material is notoriously inflexible, but it doesn't make a strong outsole, as it has poor traction. It is possible to have a better leather outsole in a stability shoe, but it will be harder to find. In general, avoid stability shoes with a leather or crepe outsole.
[space]
Synthetic
Synthetic materials are some of the best in outsoles, as they are completely man-made and have had their parts manipulated to provide the most stabilization and traction possible.
[space]
Outsole-Specific Stabilization Technologies
Even though the rubber and synthetic outsoles by themselves are great for stability and cushioning, they are not enough by themselves for the overpronator. Shoe manufacturers have created technologies which increase the stability potential of their shoes by inserting and incorporating them into the outsole of the shoe. These outsole-specific stabilization technologies could be interlocking components, a polyurethane bar beneath the arch, or stabilizing heel cups to absorb more shock and encourage a normal pronation.
Other Stabilization Technologies
Free-Lacing Technology
Some shoes are designed with a free-lacing style closure, which involves using a net on the upper to allow you to use any hole in the net to help tie your shoe closed. This provides a better fit, but also provides more support, as it can wrap around the upper of your foot like an overlay.
[space]
Lacing-Based Upper Support
Some shoes incorporate a similar closure style to the free-lacing closure, but it's different, as the laces are connected to elastic bands that connect to the outsole to make the fit more glovelike and supportive.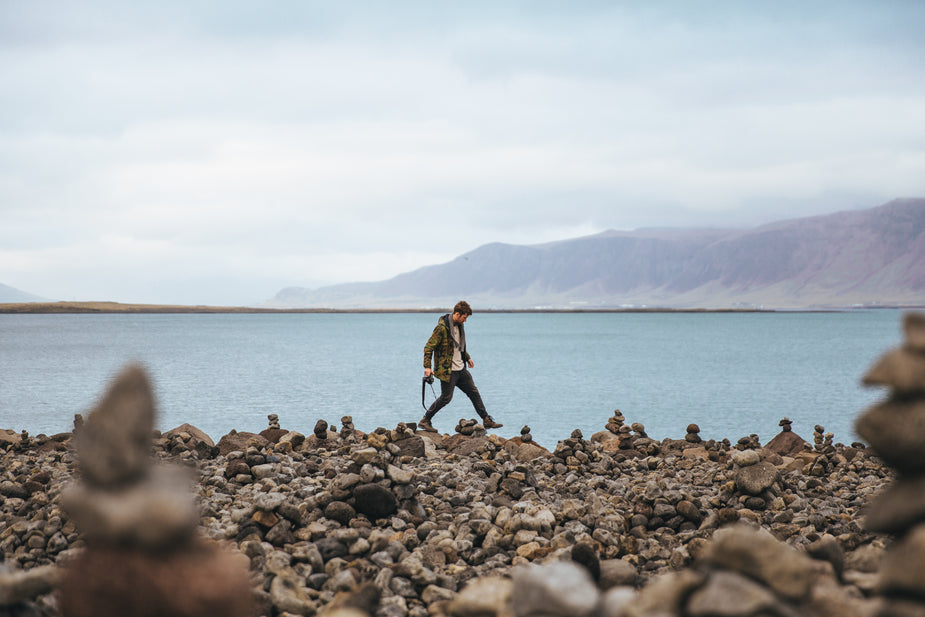 Traction
A strong stability shoe cannot eliminate all of your overpronation, no matter how many amazing technologies are included in it. Unfortunately, this increases the likelihood of twisting, spraining, or rolling an ankle or your foot. Shoes that offer plenty of traction can help reduce your odds of having a painful fall.
The type of material used in the outsole determines how much or how little traction it will provide you with. A rubber or synthetic outsole is the best at providing ample traction and crepe or leather outsoles offer the least traction. Of course, the outsole material alone doesn't make or break the shoe's ability to grip the ground. Tread patterns and lugs make a strong impact on a shoe's traction, as well.
A smooth outsole is a recipe for disaster if you are going to be walking in a slick or wet environment and an absolute no-no for running and other athletic activities. Lots of indentations or lugs in the outsole of a shoe increases the traction and ability of your shoe to grip the ground.
Incorporating Outsole Technologies for Traction
Many shoe manufacturers incorporate more than one material in the outsoles of their shoes, which increases their shoes' ability to provide traction. Some manufacturers use patented lug patterns while others use specially designed materials hand-picked to provide more traction. Others have inserts and protruding spikes that help your feet to grip the ground in any environment. Work safety shoes incorporate slip-resistant materials in their outsoles to prevent injury on the job.
Cushioning
Even if you need a stability shoe, you need good cushioning in your shoes. Cushioning helps to absorb shock from each footfall and poor shock absorption is the primary source of injuries due to overpronation. Some stability shoes neglect cushioning in favor of firmer soles and uppers and wind up creating painful prisons for your feet. No one wants the discomfort arising from the force exerted by running, walking, or just going about your everyday activities because there wasn't enough cushioning. As with every other feature we have discussed so far, a balance needs to be found and maintained between all of the stabilization-affecting aspects of a stability shoe.
Soft padding in the tongue, collar, and upper of your stability shoes can counteract any excessive firmness that would otherwise lead to injury or discomfort. It can come in the form of foam, leather, wool, or other padding materials. Some padding materials, however, can also insulate your feet and result in very warm shoes.
Nearly every manufacturer has their own patented insole cushioning technology. Most use memory foam, dual-density foam, EVA foam, or polyurethane in their insoles these days. The best insoles in a stability shoe provide more bounceback and shock-absorption than plushness. After all, too-soft materials will allow your feet to sink into them and offer very little support.
To provide an extra layer of cushioning and shock-absorption, midsole inserts are used in most athletic shoes and casual shoes and in some dress shoes. Some midsole technologies use air cushions placed in the heel or under the arch to provide both cushioning and support for a comfortable step.
Rubber and synthetic outsoles are the best for cushioning and traction. They provide shock-absorption, which is essential if you want a well-cushioned shoe. Leather and crepe outsoles don't do a very good job of cushioning your feet, so it's best to avoid them in a stability shoe. Some manufacturers include air pockets and compressed foam materials in their outsoles to help their shoes cushion your feet against forceful impacts as you go about your day.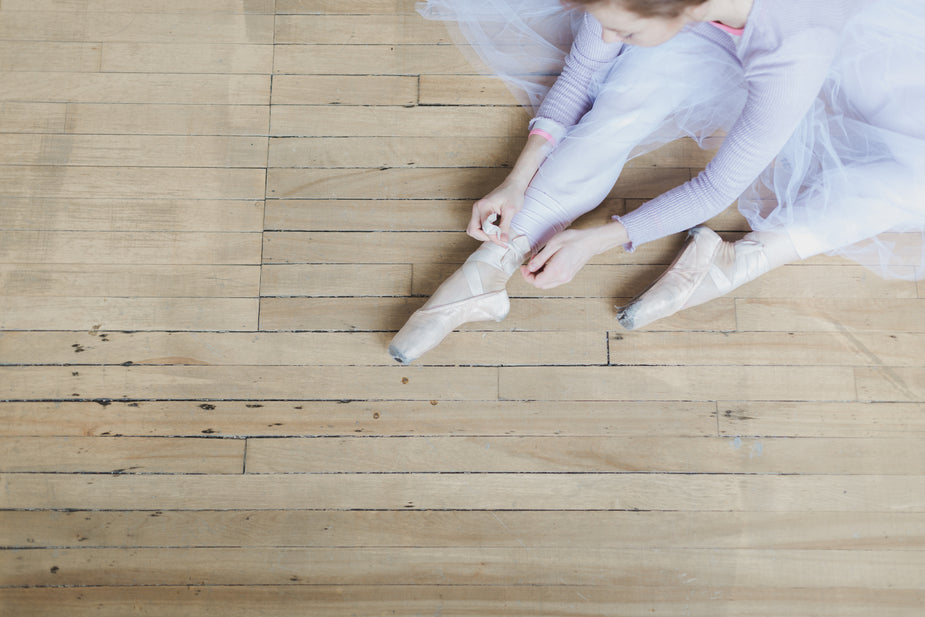 Flexibility
A rigid shoe can cause just as many problems as one that is too flexible and offers no support. Rigidity reduces the amount of shock that a shoe can absorb, which can magnify your discomfort from overpronation. Consider the upper design and the outsole of your shoe before you purchase to confirm that it offers the best balance of support and firmness with flexibility.
Uppers designed with more than one material in them, such as in a synthetic-and-mesh upper, are usually more flexible than solid uppers made of one material. Outsoles that are segmented offer more flexibility than others, even if the comparison is between two outsoles made of rubber.
Temperature Regulation
Temperature regulation doesn't explicitly tie into overpronation, but it does tie into your overall comfort when you're wearing your shoes. As such, it's important to consider the temperature-regulating properties of your stability shoes before you purchase so you don't regret buying them, even if they do offer the best support.
Breathability
Breathability is an important aspect of temperature regulation. It helps keep your feet cool during the summer or during an intense workout. As such, you need to consider the breathability of your shoes. Many stability shoes aren't especially concerned with breathability, but some do come with breathability features.
Mesh Upper
The mesh upper in a stability shoe would be the most breathable, as it is essentially a net with very tiny holes through which air can easily pass. It's not the most durable or supportive, but it can be a great fit for a stability shoe if it incorporates supportive overlays made from leather or synthetic materials.
[space]
Perforations
Some stability shoes can be made more breathable when perforations are included by the manufacturer around the shoe or even just on the sides. These perforations allow air to flow more freely and keep your feet dry.
Linings
Some stability shoes come with temperature regulating linings. Some come with linings which are warm and thick to insulate your feet against the cold while others are moisture-wicking and are designed to keep your feet dry and cool.
Moisture-Wicking
To prevent blisters and sweaty, smelly feet, look for a stability shoe which offers moisture-wicking linings, which pull moisture away from your feet to keep them cool and dry.
[space]
Warm Upper Linings
In cooler environments or weather, it's best to look for a stability shoe that offers a warm upper lining made of wool, suede, or other soft and warm materials.
Waterproofing, Water-Resistance, and Rainproofing
Dry feet are happy feet that are also neither cold or hot. Warm, wet environments are perfect for the growth of fungi, which can become a serious health concern if left untreated. Waterproof, water-resistant, and rainproof stability shoes can prevent the formation of blisters and foot fungi on your feet.
Fit and Sizing
If the shoes don't fit properly, you should not wear them. It's in your best interest to find a shoe that offers enough space for your feet to fit in them comfortably but not so much that your shoes fall off your feet. Remember that too-tight shoes and too-tight forefoot areas can put more pressure on your toes and forefoot the same way that overpronation naturally does. This can exacerbate any conditions that have developed as a result of your overpronation. Shoes that are too loose or wide can slide around on your feet, resulting in painful blisters, as well, so make sure your shoe fits properly before you buy.
Overpronators sometimes have wide feet, too. If you are one of them, then you definitely need a stability shoe that offers wide or extra wide sizes. Wearing a shoe that is too small or narrow for your feet can lead to serious health conditions, including back pain and hammertoes.
The shape of the toe box of your shoe matters. Which toe box shape and size is best for you depends on the width, shape, and size of your forefoot. If you have a wide foot, it's best to aim for rounded or square toe forefoots with plenty of space for your toes. If you have a narrow enough foot for it to fit without pain in a pointed toe shoe, then you'll be fine investing in one of those.
Removable insoles in a shoe can increase the value of the shoe overall, as when the insole of the shoe wears down and is no longer effective, you can replace it, as long as the outsole remains intact. It can be like putting on a brand new pair of shoes for a much lower price.
Frequently Asked Questions
Q: How can I tell if I overpronate?
A: One of the easiest ways to tell is to check the soles of an old pair of your shoes. Make a note of where there is the most wear on the sole. If there is more wear on the inner side of the sole and around your big toe, you probably overpronate. If you look at your shoes from behind, it might look as if they are tilted inward, as well, meaning that the inner side of the sole has been squished from more pressure and impact than the other side.
Another, less easy way, is to ask your doctor or visit a foot specialist, also known as a podiatrist. They can analyze your feet and how you run and walk by recording some footage of your feet while you run or walk. The doctor can then confirm whether or not you overpronate.
Q: Can I find a comfortable shoe that is supportive enough to help my overpronation?
A: Yes! Shoe manufacturers around the world have developed cushioning technologies that complement rather than detract from supportive features in their stability shoes. Cushioning and stability no longer have to be mutually exclusive!
Q: Can I find a lightweight running shoe that is also a stability shoe for my overpronation?
A: Yes. Running shoe manufacturers have worked to reduce the weight of their shoes to provide a comfortable, supportive shoe that doesn't weigh a ton. It may be a little harder to find, but they are out there!
Q: If I have flat feet, does that mean I overpronate?
A: Not necessarily. People who have flat feet are more likely to overpronate, but that doesn't mean that they do. It is possible to have normal pronation and to have flat feet.
Q

:

What's the difference between overpronation and underpronation?
A: Overpronation happens when your foot rolls inward more than normal after the heel strike while underpronation happens when your foot doesn't roll inward enough after the heel strike. Normal pronation is classified as when your foot rolls about fifteen percent after the heel strike.
Q: How can I increase the longevity of my shoes?
A: Always check the manufacturer's care and cleaning recommendations. Most of them have something about this on their websites, but sometimes also include instructions in the box that the shoes come in. To increase the longevity of your shoes, try to limit what you use them for to one or two activities, such as running and basketball or jogging and walking the dog. If it's an office or work shoe, save it for the office or work. If it's a casual shoe that you use on a night out, don't use it for work or for athletic activities, especially if it's not an athletic shoe.
Depending on the material, you may want to waterproof it and give it a stain-resistance treatment to increase the longevity of the material, such as with leather and suede leather.
Q: How should I clean my shoes? Can I put them in the washing machine?
A: Always check the manufacturer's instructions on their website and in information that comes with your shoes before you try to clean them. Some shoes are not washing machine safe, so confirm that your shoes won't be ruined if you toss them in the washing machine.
Q: Can I put my shoes in the dryer?
A: It's not recommended for most shoes, but if you need to, be sure to drop them in pillowcases and tie the pillowcases closed. Be sure to check the manufacturer's information to confirm that you can safely dry them in an electric dryer before you do so.